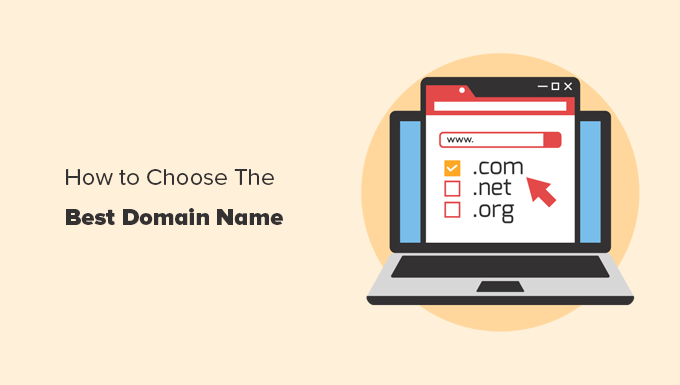 Choosing the right domain name for your website is a crucial decision that can greatly impact your online presence and brand identity. Your domain name is like your digital address, and it should be memorable, relevant, and reflective of your brand or website's purpose. Here's a comprehensive guide on how to choose the right domain name for your website:
1. Keep it Relevant and Reflective
Your domain name should align with your website's purpose or niche. It should give visitors an idea of what your site is about. For example, if your website is about photography, consider a domain like "BestPhotoGallery.com" rather than something unrelated.
2. Keep it Short and Memorable
Shorter domain names are easier to remember and type. Aim for a concise and catchy name that doesn't exceed 15 characters if possible. Avoid hyphens and special characters, as these can make the domain harder to remember and type.
3. Use Keywords Wisely
Incorporate relevant keywords into your domain name if possible. This can improve your site's search engine visibility. For instance, if you run a bakery, a domain like "DeliciousDesserts.com" could be beneficial.
4. Avoid Copyright and Trademark Issues
Ensure that your domain name doesn't infringe on any trademarks or copyrights. It's essential to conduct a thorough search to avoid potential 
5. Choose the Right Domain Extension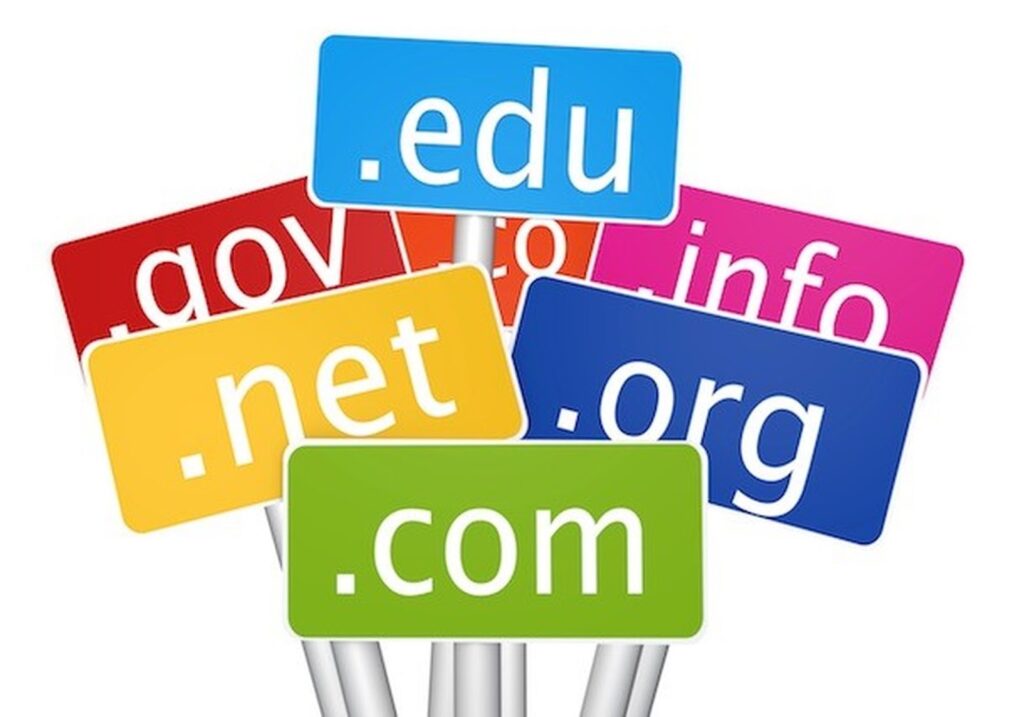 Domain extensions, also known as top-level domains (TLDs), can impact your site's credibility and relevance. Common TLDs like .com, .org, and .net are widely accepted and trusted. Consider your target audience and the purpose of your site when choosing an extension.
6. Make it Easy to Pronounce and Spell
A domain name that's easy to pronounce and spell will help users remember it and share it with others. Avoid using uncommon words, complex spellings, or homophones.
7. Check for Availability
Before settling on a domain name, ensure it's available for registration. Use domain registration services to check if your desired domain name is already taken. Be prepared with alternative options in case your first choice is unavailable.
8. Think Long-Term
Consider the long-term implications of your domain name. Will it still be relevant and meaningful in the future as your website grows and evolves?
9. Avoid Numbers and Hyphens
Numbers and hyphens can be confusing when spoken and are often misunderstood or forgotten when shared verbally. Stick to letters if possible.
10. Avoid Double Letters
It's a good idea to avoid domains with double letters because it increases your chances of losing traffic to typos.
For example, a domain like Presssetup.com will be more prone to typos and result in lost traffic.
Avoiding double letters will also make your domain easy to type and more brandable
11. Protect Your Brand
Consider registering variations of your domain name to protect your brand. This prevents others from capitalizing on your success and potentially harming your reputation.
12. Seek Feedback
Before finalizing your domain name, get feedback from friends, family, or peers. They can provide valuable insights and suggestions you may have overlooked.
13. Register Your Domain Name
Once you've chosen the perfect domain name, register it through a reputable domain registrar. Consider registering it for multiple years to secure it for the long term.
14. Be Mindful of Renewal Costs
Remember that domain names come with annual renewal fees. Be aware of these costs and ensure you can maintain ownership of your domain name.
How to Find domain registrations?
Choose a Domain Registrar:
Start by selecting a domain registrar, which is a company accredited by the Internet Corporation for Assigned Names and Numbers (ICANN) to sell domain names. Some popular registrars include HostingRaja, GoDaddy, Namecheap, Google Domains, and many others. Choose one that fits your needs and budget.
Visit the Registrar's Website:
Once you've chosen a registrar, visit their website. Most registrars have a search or domain lookup feature prominently displayed on their homepage.
Search for Your Desired Domain:
Use the domain search or lookup feature to enter the domain name you want. This is the web address you plan to register, like "example.com." Be sure to choose the appropriate domain extension (e.g., .com, .net, .org).
Check Domain Availability:
After entering your desired domain name, the registrar's website will check whether that domain is available for registration. If it's available, you'll see a message indicating that the domain can be registered. If it's already taken, you'll be notified, and the registrar may suggest alternative domain names.
Select Your Domain:
If your desired domain is available, you can add it to your cart. Some registrars may offer additional services like web hosting, email hosting, or domain privacy protection that you can select during the registration process.
Review and Complete the Registration:
Review the items in your cart, including the domain name, domain extension, and any additional services. Confirm the registration period (usually in yearly increments). Proceed to the checkout or registration page.
Create an Account or Log In:
If you don't already have an account with the registrar, you'll need to create one. This involves providing your contact information and setting up a username and password.
Provide Contact Information:
During the registration process, you'll need to provide accurate contact information, including your name, email address, physical address, and phone number. This information is necessary for domain ownership and administrative purposes.
Review and Confirm:
Review your order details, including the domain name, registration period, and total cost. Confirm your payment method and complete the registration process by making a payment.
Domain Ownership Confirmation:
After successful payment, you will receive a confirmation email from the registrar confirming your domain registration. This email typically contains important information about your domain, including access to domain management tools.
Manage Your Domain:
Once you have registered your domain, you can log in to your registrar's account to manage it. This includes configuring DNS settings, renewing the domain when it expires, and making any necessary updates.
That's it! You've successfully found and registered a domain name for your website. Remember to keep track of your domain's expiration date and renew it on time to maintain ownership.
How to help webbazaar to choose Right Domain Name for Your Website?
Web Bazaar can greatly assist clients in selecting the perfect domain name for their websites. Through expert consultation, the company can align the domain choice with the client's business goals and target audience, ensuring relevance and reflectiveness. By conducting thorough availability and legal checks, Web Bazaar can safeguard clients from potential trademark or copyright issues. Furthermore, the company can educate clients on the significance of domain extensions, focusing on credibility and SEO benefits. Encouraging simplicity, memorability, and long-term vision, Web Bazaar guides clients toward domain names that make a lasting impact. This comprehensive approach, coupled with ongoing support, allows Web Bazaar to empower clients with domain names that serve as strong foundations for their online success.
Conclusion
Choosing the right domain name requires thoughtful consideration and research. It's an important decision that can significantly impact your website's success. Take your time, and when you find the perfect domain, you'll be well on your way to establishing a strong online presence.