Java Development Company In Bangalore
Web Bazaar has worked on large scale complex Java projects exhibiting highest levels of excellence. Our years of experience has enabled our teams to useJava technologies to develop lightweight yet high-performing, device-agnostic applications. We pride ourselves on the expertise we hold in end-to-end Java application development services.
We plan our implementation strategy meticulously and ensure the Java tech-stack selection is perfect and only then we proceed with the project's architecture design and integration scenarios. Customers are most delighted when we engineer highly maintainable web applications based on a combination of tools, extensions and open-source frameworks.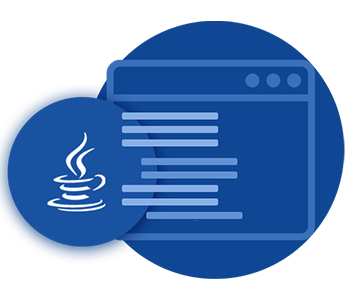 12+ Years of
Domain Experience

1200+ Projects
Delivered

40% lesser cost,
Save upto Rs 50,000

Highly Trained
Creative Team

No Compromise
Over Quality

Flexible
Engagement Models

Non-Disclosure
Agreement, Highly
confidential

Technology
Competence
Java Development Service Company In Bangalore
Java Web Development
Java is one of our core competencies for the past 15 years. We work with open source platforms like JBoss JSpring and SaaS, SaaS is one of the trending Web application development in Java, Our Java Web development team has successfully delivered multiple web applications using SaaS model
Custom Java Development
We specialise in building APIs that offer seamless integration with your web or mobile applications. Our Java development team can handle Custom Service Oriented Architecture (SOA) with Regular Support J2EE frameworks like, Spring Boot, Spring, Hibernate/JPA, NoSQL brilliantly for different enterprise Applications.
Enterprise Java Development
Our application development team builds innovative entrepreneur applications like banking and finance applications, payment gateways, blockchain wallets, eCommerce solutions Using updated and secure technology like Apache Shiro,Spring Security, Apache Struts.
Java CMS Development
We offer best-in-class full-stack Java CMS development services using OpenCMS, Magnolia CMS, Hibernate etc. Our team has expert level knowledge in various Java core frameworks, CMS containers and toolkits.
Java Mobile Applications
We can use our experience as a Java Mobile Application expert to craft fast, secure and scalable Web API's for Mobile custom applications. Also we have developed elegant UI apps using cross-platform framework J2ME.
Java Development Companies In Bangalore
Webbazaaris renowned for its comprehensive Java development services in Bangalore. They have a team of experienced Java developers who excel in designing and developing enterprise-level Java applications. Their expertise extends to various Java frameworks and libraries, allowing them to build customized solutions that align with clients' business requirements.
Best Java Development Company In Bangalore
When it comes to identifying the best Java development company in Bangalore, there are several factors to consider, including expertise, industry reputation, client testimonials, and project portfolio. One company that consistently stands out as a top performer in Java development services is Webbazaar. With a strong presence in Bangalore's IT landscape, Webbazaar has earned a reputation for delivering exceptional Java solutions to clients across various industries. Their team of highly skilled Java developers possesses extensive knowledge of Java frameworks, libraries, and tools, allowing them to build robust, scalable, and innovative applications. Webbazaar is known for its customer-centric approach, understanding clients' unique requirements and delivering tailor-made solutions that align with their business objectives. With a focus on quality and timely delivery, Webbazaar has a track record of successful Java projects and satisfied clients. Their dedication to continuous improvement, technological expertise, and commitment to customer satisfaction make them the best Java development company in Bangalore.
Top Java Development Services In Bangalore
Webbazaar is a leading Java development service provider known for its expertise in developing enterprise-grade applications. Their team of skilled Java developers possesses in-depth knowledge of Java technologies, frameworks, and tools. They offer end-to-end Java development services, including application architecture design, development, testing, and maintenance. With a customer-centric approach,Webbazaar has a strong focus on delivering scalable, performance-driven solutions that meet the unique requirements of their clients.
Our Clients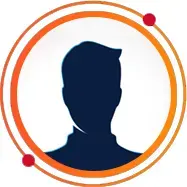 Kiran M
Happycart
19 March 2023
Chennai, India
Really appreciate Webbazaar team for excellent job done for my project with the given time span. The team coordination with me was excellent, I thank Mr. Lijo who could understand my requirement and made the team to work accordingly and get the expected output..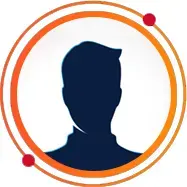 Hussen J
Mother India
6 January 2022
Bengaluru, India
We got a website and web application from Java built by Webbazaar. I have to say that this is the best website development company I have ever worked with. Excellent experience working with them. The team is responsive and personable, and accountable. This is a team you can rely on!.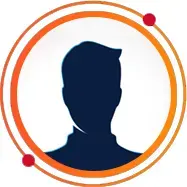 Suresh
Sapta
28 July 2021
Bengaluru, India
Webbazaar is Best at Web Designing Company in Bangalore. Thank You team webbazaar for getting my website on time as promised.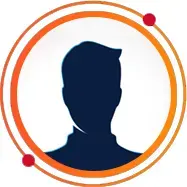 Narayana
Farm4
12 February 2020
Bhopal, India
Webbazaar is one of the Best Web Designing Company in Bangalore. 100% recommend. Thank You team webbazaar for getting our website on time as promised..