Laravel Development Company In Bangalore
As PHP professionals we leverage our software engineering experience and expertise to deliver impactful results for our customers. We take time to study and understand our customer's business and the result they desire. This approach helps us to execute rapid and lean development practices to deliver solutions quickly and with minimal investment.
Laravel is an open source web-app framework based on PHP that is highly preferred by serious businesses with growth dreams. Webbazaar's 15 years of experience coupled with our highly skilled Laravel developers who have gained in-depth direct experience in Laravel-framework web application development ensures that our Laravel web services fit well into the client's requirements and expectations.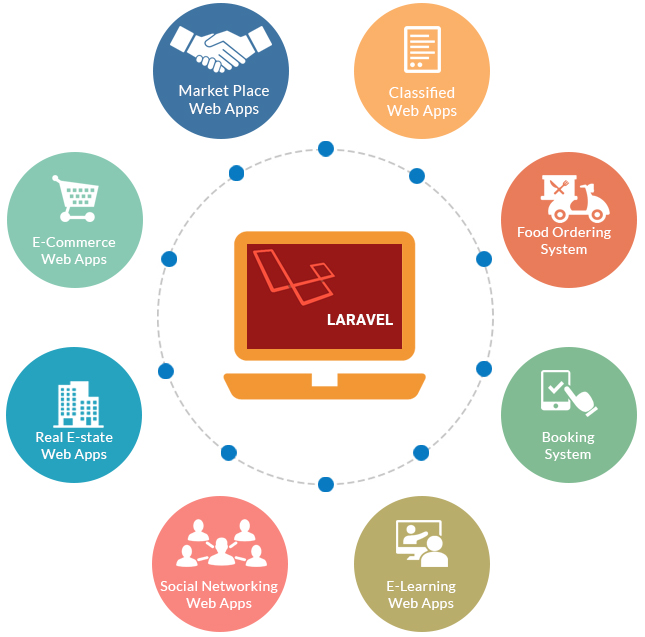 12+ Years of
Domain Experience

1200+ Projects
Delivered

40% lesser cost,
Save upto Rs 50,000

Highly Trained
Creative Team

No Compromise
Over Quality

Flexible
Engagement Models

Non-Disclosure
Agreement, Highly
confidential

Technology
Competence
Custom Laravel Web Development
We develop custom web applications based on Laravel Framework. It is an easy-to-use tool that provides high security and scalability. We often recommend Laravel to our clients because it is SEO friendly and highly secure.
Laravel Restful App Development
Let your website connect to Android and iPhone apps or third party systems. We have practical experience building APIs that enable faster communication between websites and mobile apps or third-party tools.
Laravel CMS & eCommerce Website Solutions
Web Bazaar creates a Content Management System which includes theme implementation, multiple user accounts and management. We offer a comprehensive e-commerce solution using the Laravel Framework, which is known for its excellent user interface features and easy navigation.
Best Laravel Application Company In Bangalore
When it comes to finding the best Laravel application company in Bangalore, there are several factors to consider, such as expertise, reputation, client testimonials, and project portfolio. One company that consistently stands out as a top performer in Laravel application development is Webbazaar. With a strong presence in Bangalore's IT landscape, Webbazaar has earned a reputation for delivering exceptional Laravel solutions to clients across various industries. Their team of highly skilled developers possesses extensive knowledge of Laravel frameworks, libraries, and best practices, allowing them to build robust, scalable, and innovative applications.
Top Laravel Development Services In Bangalore
Bangalore, known for its vibrant IT industry, houses several renowned companies offering top-notch Laravel development services. One such company is Webbazaar, which is widely recognized for its expertise in Laravel application development. With a team of skilled Laravel developers, they have successfully delivered numerous projects catering to diverse industry verticals. Webbazaar specializes in building custom web applications, e-commerce platforms, content management systems, and API integrations using Laravel. They are known for their commitment to delivering projects on time and within budget while ensuring high-quality code and seamless user experiences.
What Client Said About Our Laravel Application Services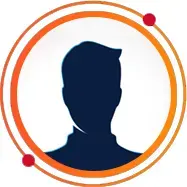 Manjunath N
, CEO
29 December 2022
Bengaluru, India
I had a great experience working with Webbazaar Bangalore. They have an excellent team of web developers who worked hard to deliver the website on time and within our budget. The end product was beyond what we anticipated – it was modern, responsive and aesthetically pleasing! We would definitely recommend Webbazaaar to anyone looking for a top-notch website development team in Bangalore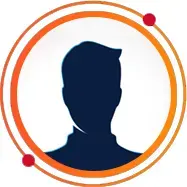 Arun N
, MD
16 June 2022
Noida, India
Webbazaar's web development services in Bangalore are truly remarkable. They built a user-friendly website that has improved my online presence and customer engagement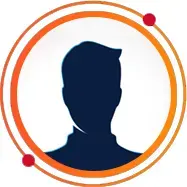 Anand P
, CEO
24 July 2021
Bengaluru, India
Webbazaar's web development services in Bangalore are truly remarkable. They built a user-friendly website that has improved my online presence and customer engagement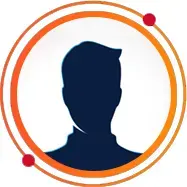 Mahesh G
, MD
20 April 2021
Bengaluru, India
Web Development Services are highly recommended. Their customer support is excellent, and the developers are also well versed in the programming language they use. In addition, I would like to thank the Webbazaar team for the excellent web design and development they provided for my business.