Woocommerce Website Development
WooCommerce is one of the easiest and most popular platforms for an eCommerce store. It offers a detailed solution for those who want to develop their own online store from scratch or sell products through a WordPress blog or website. WooCommerce controls over 15.2 million websites and additionally 37% of online stores across the world. A clever WooCommerce development plan lets you create a powerful E-commerce company at an affordable price
Multiple and pre-installed payment gateways.
Automatic tax configuration.
Control over the payment process.
Offers free or fixed shipping options.
An SEO friendly website that lets you edit your store's details.
Live Chat Capabilities
Conversion Tracking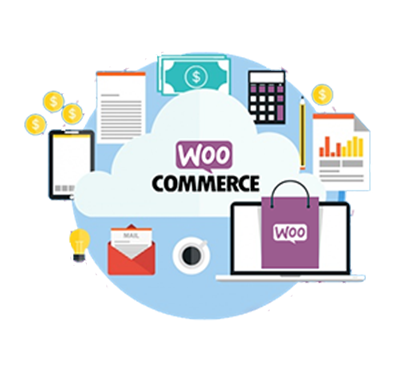 Woocommerce Web Design
WebBazaar is a sworn expert when it comes to WooCommerce website development services. We will help you to develop E-commerce shops from scratch using WooCommerce development and technology. These shops that we produce are high on functionality and deliver a great user-friendly experience. We have a 24×7 support team that helps in quickly fixing your problems or bugs in your current store or when you migrate to WooCommerce. We have an outstanding infrastructure that promotes our talented developers to build amazingly excellent web applications. These web applications including websites and stores comprise high-security measures along with essential features like easy budgeting and organizing balance sheets
WooCommerce Portal Development Company
At Webbazaar, we specialize in creating exceptional WooCommerce websites that empower businesses to succeed in the world of e-commerce. WooCommerce, a robust and flexible platform built on WordPress, is renowned for its user-friendly interface, extensive customization options, and seamless integration with various business tools. As a leading WooCommerce website development company, we offer comprehensive services to help you establish a strong online presence and drive sales.
Ecommerce development company in Bangalore
Custom Website Design: We understand that your website's design plays a crucial role in capturing the attention of your target audience and reflecting your brand identity. Our team of skilled designers will create a visually appealing and user-friendly website design that aligns with your business goals and enhances the overall user experience. Responsive Development: With the increasing use of mobile devices, having a responsive website is essential. We ensure that your WooCommerce website is fully responsive, delivering an optimal browsing experience across all devices, including desktops, tablets, and smartphones.
Ecommerce development Service company in Bangalore
WooCommerce Theme Development and Customization: We offer WooCommerce theme development and customization services to provide you with a unique online store. Whether you need a custom theme developed from scratch or want to modify an existing theme, our experts will create a visually stunning and fully functional website tailored to your specific requirements. Product Management and Catalog Development: Effectively managing your products and catalog is crucial for a successful e-commerce store. We help you organize and showcase your products in an intuitive and user-friendly manner, making it easy for your customers to browse, search, and make purchases.
Best Ecommerce development company in Bangalore
Payment Gateway Integration: Seamless and secure payment processing is essential for any online business. We integrate popular payment gateways into your WooCommerce website, enabling you to accept payments from various methods such as credit cards, PayPal, and more.Third-Party Integration: To enhance the functionality of your WooCommerce website, we integrate various third-party tools and services. Whether it's integrating CRM systems, inventory management software, or marketing automation tools, we ensure seamless integration to streamline your business processes.
Client Feedback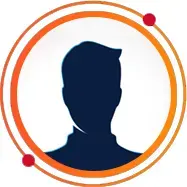 Gopal
, MD
23 January 2023
Surat, India
Webbazaar is a highly recommended Best Ecommerce Web Design Company in Bangalore, we got our Website Developed by Webbazaar. They are very Professional and Customer friendly Website Developer. And Also Best & Reliable Web Designers in Bangalore because none of the Website Designer take extra effort or give any addiotnal pages/features, but Webbazaar team gave everything we asked for, more than what was promised in our contract. So we are more than happy to recommend. Just go for it.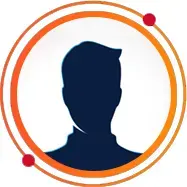 Suresh K
Helpy Hook
2 September 2022
Bengaluru, India
Great Website Desgin Services from Webbazaar Team – Best Web Design Company in Bangalore I would say, had a very pleasant experience with their team and they were very customer friendly for any support and assistance.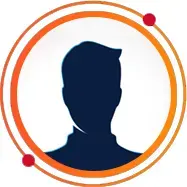 Mohan G
, CEO
17 April 2022
Kochi, India
Being a non tech person, it was not easy to start online ecommerce business. But with Webbazaar Ecommerce Website Developers in Bangalore has made my whole journey a lot smoother and really happy with the overall services. They are genuine and trustworthy people. Whole team have been responsive and brought out a real beautiful Ecommerce Website Design that I am proud to flaunt at a reasonable price. So Webbazaar is a Best woocommerce Web Design Company I can say. Will recommend them to all my friends.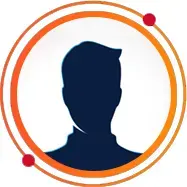 Deepak M
, MD
20 May 2020
Bengaluru, India
We are satisfied with Webbazaar Best Web Design Services Company in Bangalore. Thanks to your experienced team's hard work and quick turn around. It was a very tough project deadline, but here we are, done with our Website Design and Development the way we wanted and we are happy. Thank you. Keep doing great work guys