Mobile Application Development Company In Bangalore
Ideate, Design, Develop and Deploy is the method we follow while working closely with our customers on any mobile application development project. Over the 15 years of our prolific experiences we have had the opportunity to work with SMEs, large enterprises and some government projects too. We build applications that address all types of business environments whether it is B2B, B2C, B2E or D2C. Our expertise lies in building Android, IOS and other Hybrid mobile applications. webbazaar is a leading innovative company in mobile application development that runs your business with just one touch on iPhone and Android devices. At Webbazaar, we develop creative, customer-oriented and flexible programs to offer your customers and customers a seamless, convenient and aesthetic digital experience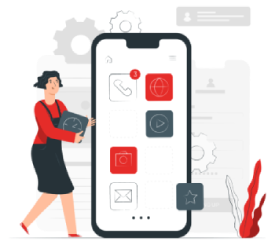 12+ Years of
Domain Experience

1200+ Projects
Delivered

40% lesser cost,
Save upto Rs 50,000

Highly Trained
Creative Team

No Compromise
Over Quality

Flexible
Engagement Models

Non-Disclosure
Agreement, Highly
confidential

Technology
Competence
Mobile Application Companies In Bangalore
Mobile application companies play a crucial role in today's digital landscape, catering to the ever-growing demand for innovative and user-friendly mobile applications. These companies specialize in developing cutting-edge software solutions for smartphones and tablets, enabling businesses and individuals to connect with their target audience, streamline operations, and enhance user experiences. From startups to established enterprises, mobile application companies offer a wide range of services, including mobile app development, UI/UX design, quality assurance testing, and app maintenance.
Mobile Application Service Company In Bangalore
A leading mobile application service company in Bangalore, known for its expertise and innovation, is at the forefront of revolutionizing the mobile app development landscape. With a dedicated team of skilled professionals, this company offers comprehensive mobile app services tailored to meet the unique needs of businesses in various industries. From ideation to design, development, and deployment, their services encompass the entire app lifecycle. The company's seasoned app developers leverage their technical prowess to create high-performance applications that are user-friendly, visually appealing, and feature-rich. Their meticulous attention to detail ensures that every app is optimized for different mobile platforms, including iOS and Android, providing seamless experiences across devices.
Android App Development
We can help you leverage the wearable trend with our expertise in Android wear development Webbazaar having right design skills and capabilities to create excellent UI designs and enhanced user experience for your app.
IOS App Development
At Webbazaar, you can hire a full-stack iOS app developer that can work on both the front-end and back-end of your iOS app. We do Integration of required iOS SDK using Objective-C or Swift framework and employing CocoaPods, with testing on real devices.
Hybrid Mobile App development
Our expertise spans across a wide range of technologies across platforms, enabling us to deliver what our customers expect. We closely work with React Native, PhoneGap, Flutter, Titanium.
Best Mobile Application Company In Bangalore
The best mobile application company in Bangalore is renowned for its exceptional track record in delivering top-notch mobile solutions. With a team of highly skilled professionals, this company has established itself as a leader in the industry, catering to the diverse needs of businesses across various sectors. Their expertise lies in crafting innovative, user-centric mobile applications that are both aesthetically pleasing and highly functional. By employing cutting-edge technologies and industry best practices, they ensure that their apps are built to the highest standards of quality and performance.
Top Mobile Application Company In Bangalore
The top mobile application company in Bangalore stands out as a leader in the industry, renowned for its unwavering commitment to excellence and exceptional mobile solutions. With a team of highly skilled professionals, this company has earned a reputation for delivering cutting-edge mobile applications that set new industry standards. They combine technical expertise with creative innovation to develop customized mobile solutions that cater to the unique needs of businesses across various domains. From conceptualization to deployment, their comprehensive approach covers every aspect of the app development lifecycle, ensuring seamless user experiences and robust functionality.
Client Feedback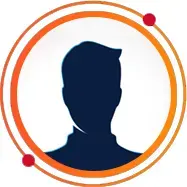 Krishnan
5 March 2023
Mangalore, India
I was looking out for a trusted Android app development company in Bangalore to build an e-Commerce app for my retail store and I visited Web bazaar for the same and had a great discussion with the team. They helped and suggested many features to be added to the ecommerce app and now I have a beautifully designed ecommerce app that is very smooth in functioning within my budget. The app quality is also superb. Thanks a lot for your cooperation.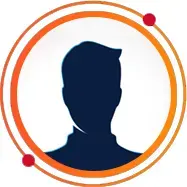 Sagar
3 February 2023
Jaipur, India
Thanks a lot Webbazaar for delivering our project successfully on time. I really thanks each and every member of Webbazaar family for delivering my project. The best part about Webbazaar is, they focus more on Client Satisfaction & Quality and timely delivery, Rather than other things. I'll definitely recommend all my nearest and dearest ones for Webbazaar if they are looking to develop any kind of Mobile Application development! And even from our end going to assign you some more projects in coming days!!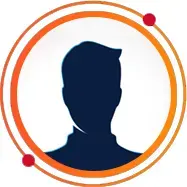 Sathish
16 June 2022
Bengaluru, India
We are happy that we have chosen Webbazaar for developing our e-learning app. The app is working well with decent UI. The complete process of development from sales, designing team, development team, and to launch went quite smooth. We believe that they are the best for any kind app development company in Bangalore, India. Great work guys. Keep it up.