Dhanasekar Mani / Founder & CEO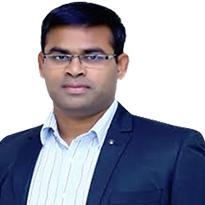 MCA from Madurai University with 16 years of experience in software development, he worked for 7 years in Samsung where he guided many patented technologies before he embarked on his entrepreneurial journey.
Mani is a go-getter brimming with ideas and at the same time laser-focused on execution.
His expertise in Internet Marketing, technology, and innovative sales techniques have enabled successful execution of many strategies @ OVI Hosting.
Shweta Shetty / Co Founder COO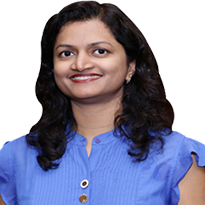 Shweta has a M.Com, LLB from Mumbai University and a PGDBA from St. Joseph's College, Bangalore and in an overall experience of 13 years.
Her highly 'process oriented approach' towards customer service, managment and operations has helped create scalable models across the org
She is best characterized by her unique approch to leadership and team management. Prior to OVI she held sales positions at HDFC & ICICI Bank, Mumbai.
Saurabh Chandra / Director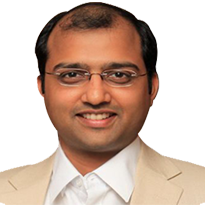 He is an alumnus of IIT (BHU), Varanasi and after working in few of the early product startups out of Bangalore started his own software company – Neev Technologies in 2005.
Neev was acquired in 2013 by Publicis Group which is one of the top 3 media groups in the worls. Saurabh has now co founded Ati Motors, a company focused on building autonomous vehicles.
Deepak Kaushik / Investor, CFO function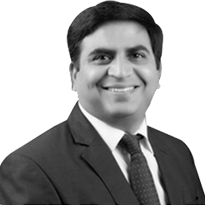 A CA with more than 18 years of experience, Deepak is the Founder & CEO of FinAKS. FinAKS manages the CEO function for OVI Hosting. He brings a holistic yet focused outlook given his experience in industries such as FMCG, IT, Financial Services and BPO.
His core areas of expertise include Business Finance, Commercial Contracting, Financial Planning and Analysis, Corporate Governance, Cost Optimization and Mergers & Acquisitions.
Santosh Shetty / Investor & Advisor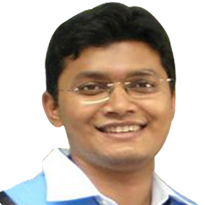 Santosh is a B.E. from Mumbai University and also holds a PGSEM from IIM B. He co founded Neev Technologies along with Saurabh Chandra in 2005 & then Neev was acquired in 2013 by Publicis Group.
He is a voracious reader and an astute businessman with strengths in business development and technology.
He is currently working on building a NBFC called Gromor based in Mumbai.
Uma Mahesh ( Umesh ) / Investor & Advisor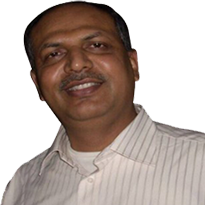 A Mechanical Engineer for Punjab University with almost 30 years of experience in the IT industry is currently working in the education space since 2013 as the Managing Director & India Head @ Ansrsource.
His specialty areas are Business transformation, Delivery & Operation Transformation & Technology.